Frequently Asked Questions
Ask Us Anything
Read below to find answers to some of our guests' most frequently asked questions regarding wedding planning.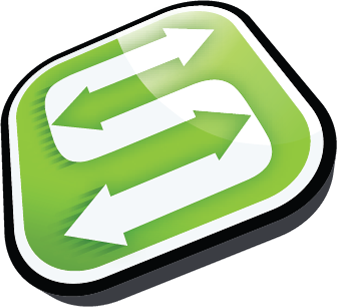 Request Proposal
Are there room rental and setup fees?
Room rental is based on room, date, time, and season of your event. Some rooms are subject to a food and beverage minimum. Tax and a facility use fee of 23% is applied to all room rentals.
Is it possible to have a ceremony onsite?
Yes. 30 minutes time allowance for Ceremony space is included at no extra charge when combined with a wedding reception and dinner. Ceremony rental pricing applies when hosting only the Ceremony at Hayes Mansion or with lighter receptions. To host only your ceremony at the Hayes Mansion there will be a site fee ranging from $1,500.00-2,500.00++. The latest ceremony start time will be 5:00 pm. Rental availability excludes holidays and special dates. Rental time includes a thirty-minute ceremony as well as guest arrival and photos immediately after. Wedding professionals are arranged separately.
Is ceremony rehearsal included?
Yes. The catering manager will work with you on available timing.
How long do I have the space?
The space is available for 5 hours including your 30-minute ceremony. Extensions can be granted for an additional $1,500.00 per hour based on availability. Please Note: music must end at 10:00 pm outdoors and 12:00 am indoors.
What is "++"?
"++" is plus service charge or facility use fee and tax. Amounts subject to change without notice.
Am I required to use your vendors?
For certain services you must use our vendors; Floral, Specialty Linens, Chair Rentals, Pipe and Drape, Lighting, Tents, DJ, and any other rental items. Additional vendors for other services must be approved by our catering department at least 30 days prior to event.
Do I need a planner?
Your Catering Manager will assist you with planning the menu, floor layout/design, and linen selection. We highly recommend that you hire a day of wedding planner. The catering manager is not available to oversee the details of your event the day of. We require the planner to be certified in weddings or events. We would be happy to provide you with a list of planners we frequently work with.
Am I allowed to use an outside caterer?
We only allow outside caterers for ethnic cuisine that we do not provide on property. You must use one of our preferred ethnic vendors, as they are familiar with our facility and requirements.
Can I bring my own wine or champagne?
Yes. There is specialty wine surcharge of $25.00 per person.
Do you offer décor?
No. We only provide 2 votive candles per table. All décor must be contracted through our vendors.
Are guests permitted to throw rice or confetti?
Neither are permitted.
Are aisle runners allowed?
We do not allow aisle runners, fresh or silk flower petals are allowed.
What are the hotel check in and check out times?
Check in is 3:00 pm and check-out is 12:00 pm. Early check-in is based on availability.
When is final payment due?
Final payment is due 21 days prior to your event. If actual expenses total more than the sum collected, the remaining balance is due upon the conclusion of your event.
What happens in the case of inclement weather if I have outside event booked?
Backup space for outside events must be blocked and agreed upon.
Is smoking allowed at my event?
Smoking is allowed outside in designated areas where ashtrays are visible. It is your responsibility to see that your guests adhere to this policy.
How much are children?
Children between 3-11 are $30.00++ per child
What are acceptable forms of payment?
Cash
Travelers Checks
Cashiers Checks
American Express
Visa
MasterCard
Diners Club
Discover
Are babysitting services available?
The Front Desk can refer you to babysitting services in the area.